Bringing together the Christmas projects from past posts so you can get an early start on your gifts and projects.  Christmas in July, or during the season, holiday projects for lots of gifts and decorating, tablescapes and recipes.  Click on the titles to see the post.
Christmas Wool Applique Penny Rug
Christmas Trip Around the World Quilt 2015
Quilted Table Runner with Tablescapes – Figure out what you'd like to find at the thrift stores before the holiday season.
Gifts From The Kitchen – including my recipe for Double Dutch Brownie Mix.
More Ornaments and Decorating Ideas
Crafting with Christmas Cards – making something new with old cards
Christmas Vanilla Sugar Cookies
Cozy Christmas Reading – mystery books set at Christmas time.
2015 Christmas Runner Quilt Along
Quickie Christmas Project. table runner
Make a Charleston Bag in Christmas colors!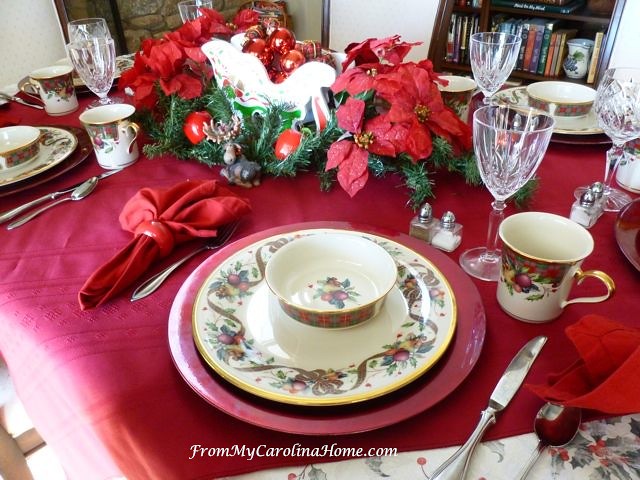 Recipes for Chocolate Covered Oreos,and Cranberry Eggnog Biscotti
Stamping Christmas Cards – more card ideas
Christmas Hexagonal Table Topper
And one last idea, use a table runner as a bed scarf! Makes a room festive without taking up a lot of storage space.
Follow my blog for even more original ideas and projects for this Christmas!!  See the sidebar to follow by email, WordPress Reader, or Bloglovin.